Flowers Tattoo Nail Art
Regular price
Sale price
$ 5.99 USD
Unit price
per
Sale
Sold out
About the Brand: 
Once upon a time there was a mama... she had three children and the wee littlest was a girl.  This little girl loved her mama andwanted to be just like her.  Of that, the mama was very proud but became sad at the thought of her little one growing up too soon.  She wanted her to have fun with "big girl things" but in a special, little girl way.

So... the mama created fun earrings (made from her favorite vegetables) that would stay on for days & days without her little one needing to pierce her ears. She made fancy art to decorate her nails, all without having to dip her little one's tiny fingers in messy polish or nose curling chemicals...
About the Product:
Poppy Drops' Tattoo Nail Art is the first manicure of its kind! Pefect for little ones but totally hip for everyone. Unlike nail polish, these Tattoo Nail Art sets don't require any nasty chemicals, give off nose-wrinkling smells, or even require adult supervision. Parents don't have to worry about spilled polish or ruined furniture, and all kids need to get started having fun is a little bit of water.
Each Tattoo Nail Art Tube includes twenty nail tattoos, each sized slightly different to fit each individual nail. To apply, simply cut a square around the image you wish to apply (no need to be precise), remove protective covering and place face down on clean, dry nail. Apply water to paper backing (using applicator or wet cloth) and moisten thoroughly for 10-15 seconds. Gently slide paper backing aside and let dry fully (about 30 seconds). Poppy Drops Tattoo Nail Art can be applied over polish or to natural nail. To extend wear time, apply a clear or glittery top-coat (after tattoo is completely dry).
Like all of Poppy Drops' products, our tattoo nail art is made with all-natural vegetable dyes & mild, kid-safe adhesives.
Share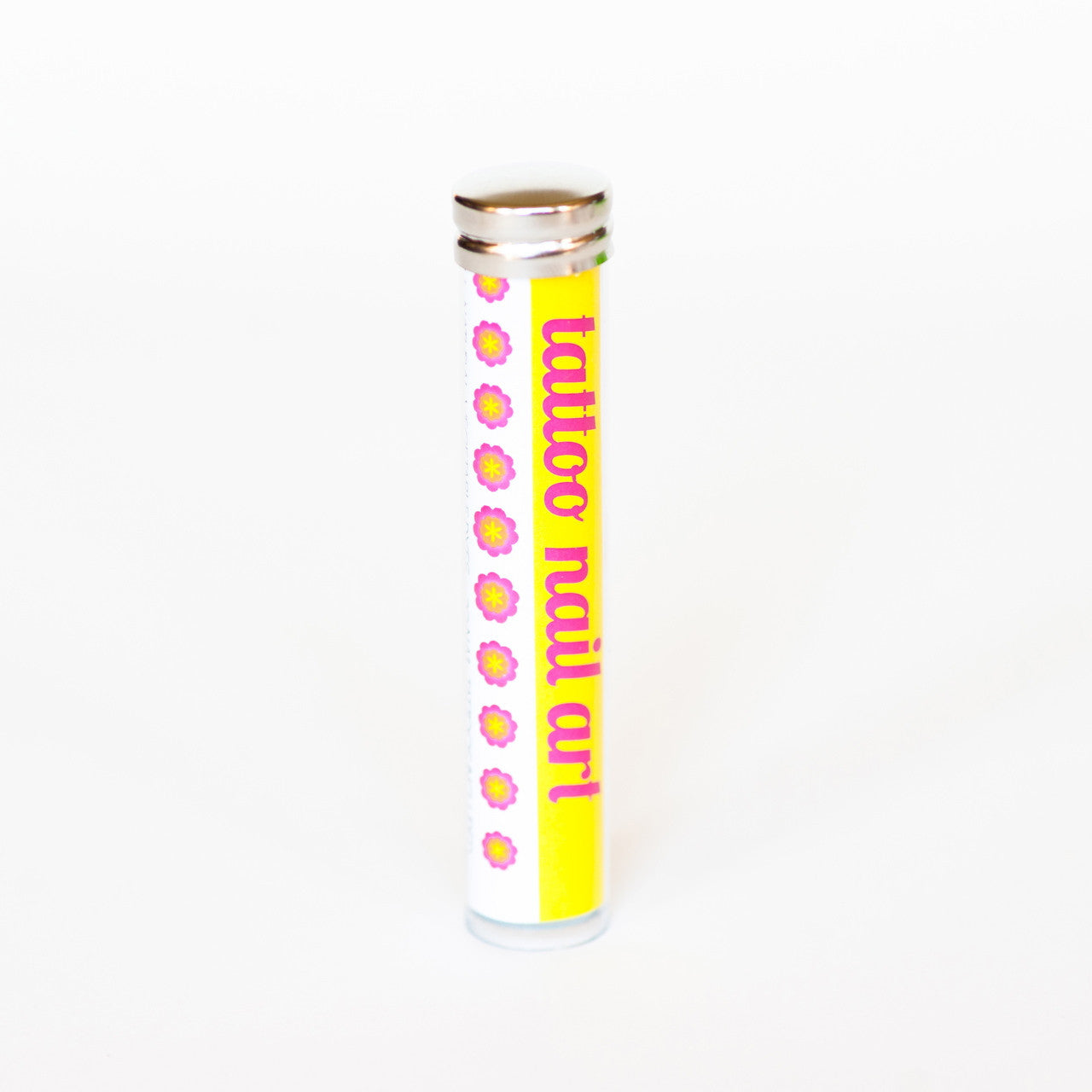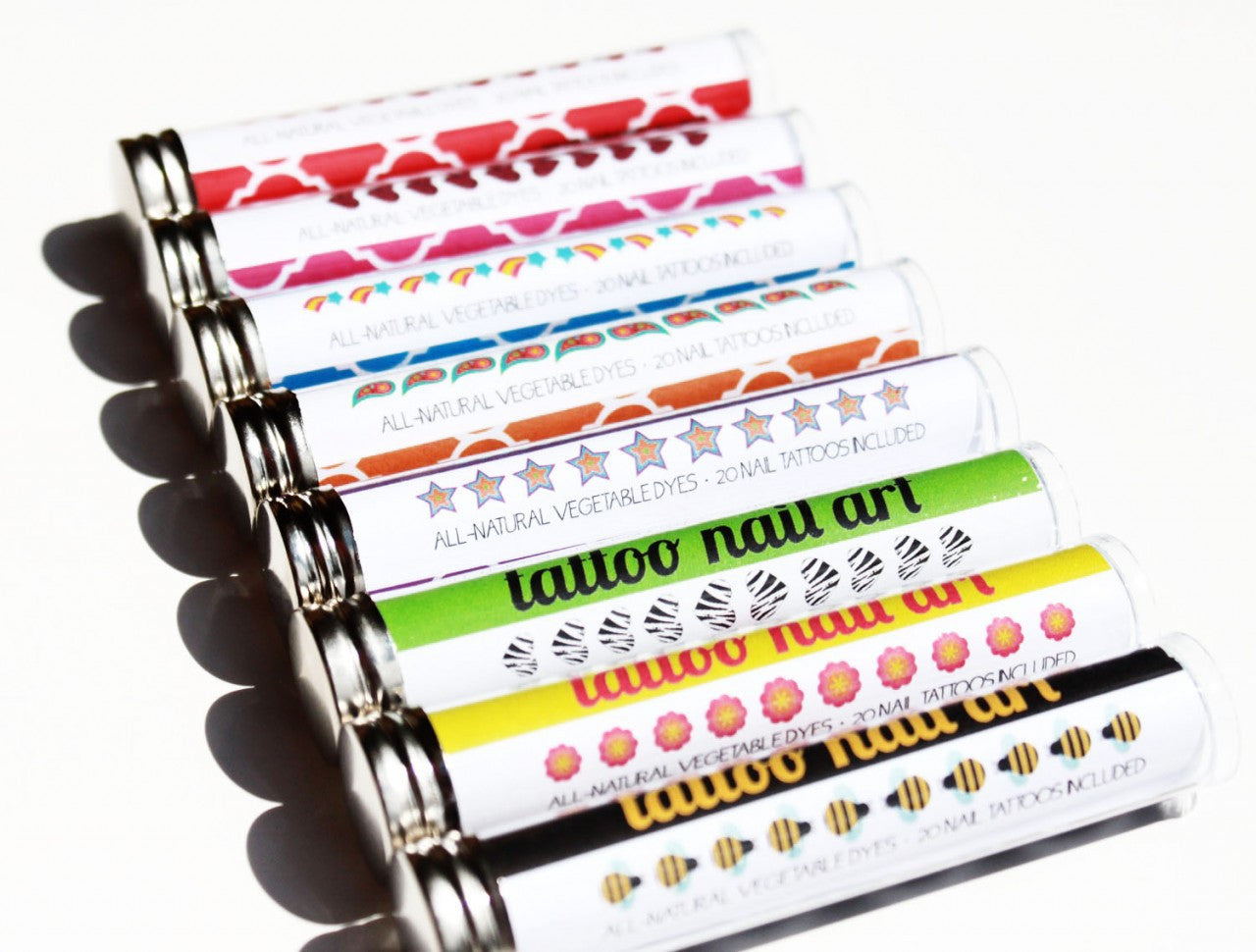 Free Shipping

Free Shipping on US  orders over $49 and International orders over $179!

If you are not sure if we can ship to your country, please email hello@TheGirlsLA.com to confirm.

Learn More

The Girls Membership

15% OFF on all your orders.

Free Shipping on all US Online orders.

Access to Private SALE

Preview and Pre-order New Arrivals.

The Girls Membership